Looking for a quick, easy, healthy and delicious meal? Don't order takeout, try my 5-minute "Fried" Rice and save your gas and your cash!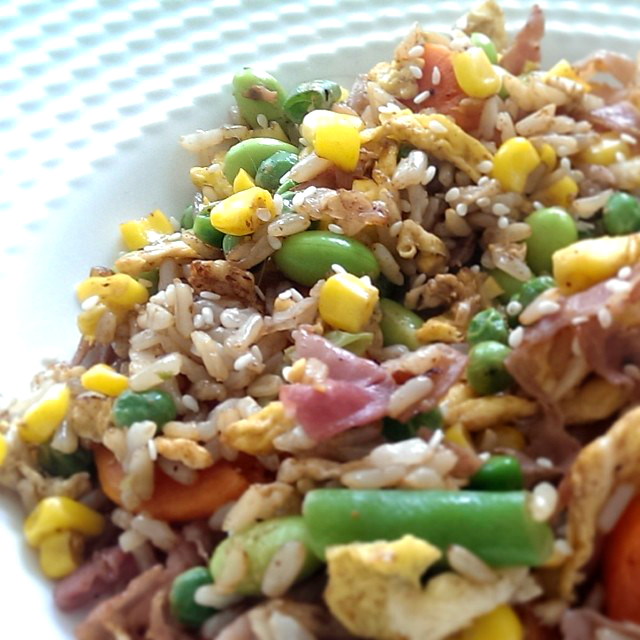 5 Minute "Fried" Rice
2015-02-10 08:29:09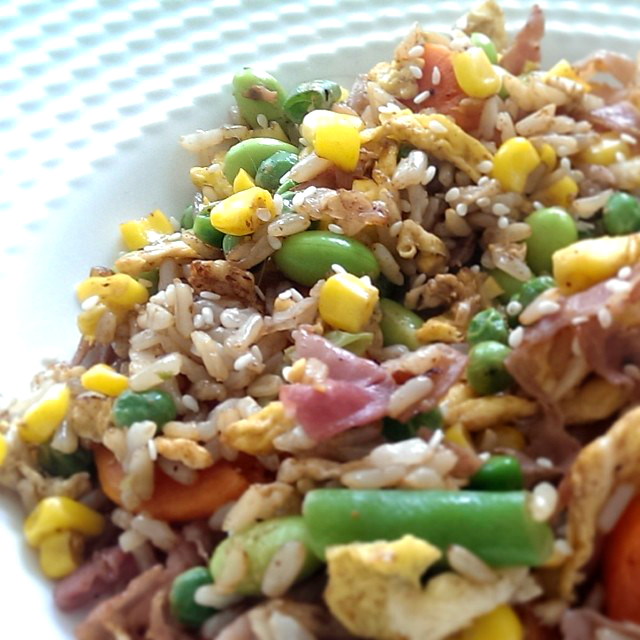 Serves 1
Ingredients
½ Tsp. Sesame Oil
¼ Tsp. Ground Ginger
½ Cup Brown Rice
½ Cup Mixed Vegetables
½ Oz. Prosciutto
1 Egg
0.25 Cup Edamame (shelled)
1 Tbsp Soy Sauce
Salt & Pepper to Taste
Instructions
Pop your veggie steamer in the microwave according to package directions (usually 4-6 minutes).
While that's heating up, put a non-stick sautee pan on the stove over medium heat. Add the prosciutto and cook until crispy (about 1-2 minutes). Remove from pan and set aside.
In a small dish, scramble the egg with a fork. After coating the pan with your sesame oil, add the egg and cook until done (about 30 seconds). Remove from pan and set aside.
By now your veggies should be done. Remove from the microwave and add a 1/2 cup to the pan along with brown rice. Add prosciutto, egg and edamame along with soy sauce. Toss to coat and cook until hot.
Notes
318 Calories - 38g Carbohydrate - 5g Sugar - 9g Fiber - 5g Fat
This recipe is MILK FREE & NUT FREE
Family Style Nutrition http://www.familystylenutrition.com/
---