This is the most ridiculously easy salad to prepare and it is packed full of fiber, protein and lots of flavor. Just a hint of heat, a bit of sweet and some citrus come together in a scrumptious salad that you'll love!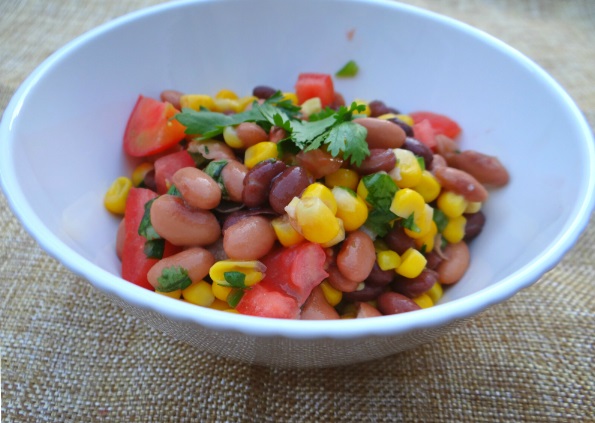 Corn, Pinto & Black Bean Salad
2016-02-22 13:29:16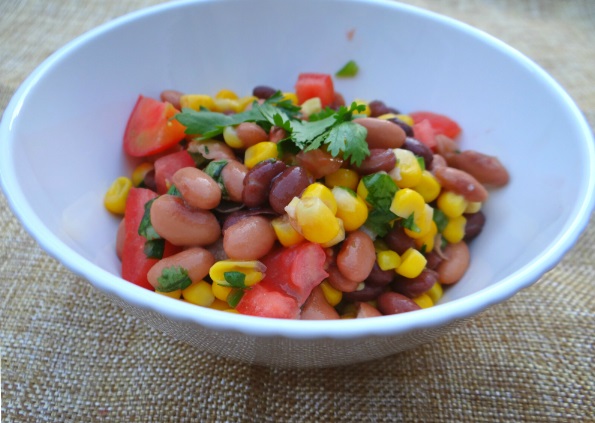 Serves 10
Ingredients
15 Oz. Can of Black Beans, Rinsed and Drained
15 Oz. Can of Pinto Beans, Rinsed and Drained
15 Oz. Can of Corn, Rinsed and Drained
1/2 Bunch Cilantro, picked and chopped
6 Stems Parsley, picked and chopped
1 Jalapeño Pepper, chopped
1 Tsp Red Wine Vinegar
1 Tbsp. Extra Virgin Olive Oil
½ Lemon, Juiced
½ Lime, Juiced
½ Tsp. Salt
½ Tsp. Pepper
Instructions
Make sure to rinse the beans and corn thoroughly. It will help get rid of some of the extra sodium and other liquid used during canning.
Combine all ingredients in large bowl, tossing several times and enjoy!
Notes
117 Calories - 1.9g Fat - 19g Carbohydrate - 2.5g Sugar - 4.7g Protein
This recipe is EGG FREE, MILK FREE, GLUTEN FREE & NUT FREE
Family Style Nutrition http://www.familystylenutrition.com/