What Girls Want had a wonderful idea to use the stems of broccoli and make them into a soup! I too had been discarding these for years, and it always seemed like such a waste, especially because they have such great nutritional value. They are rich in Calcium (bone health), Potassium (heart and kidney health) and Vitamin A (eye health)! Rather than using WGW's more broth-y recipe, I've created something a bit more creamy and indulgent.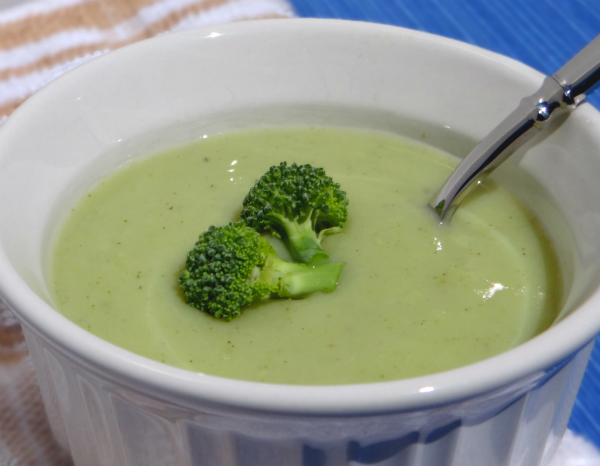 Creamy Broccoli Stem Soup
2015-02-06 08:25:17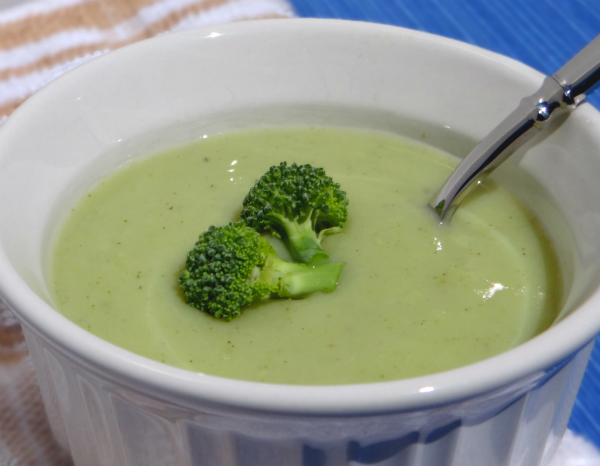 Serves 3
Ingredients
3 Broccoli Stalks
1 Medium Yukon Gold Potato, cut into chunks
1 Small Yellow Onion, sliced
1 Tsp Extra Virgin Olive Oil
1 Cup Skim Milk
1/2 Cup Chicken Broth, 99% Fat Free, Reduced Sodium
Salt & Pepper to Taste
Instructions
Place broccoli stems and potato chunks in a large glass bowl with just a bit of water. Cover tightly with plastic wrap and microwave for 10 minutes.
While that is microwaving, heat 1 Tsp of olive oil in a small pan over high heat and add sliced onions. Sautee until golden brown.
When the microwave is done, remove your bowl immediately and poke a small hole in the plastic wrap using a knife or fork to let some steam escape before removing the plastic entirely. Be careful, the steam will be extremely hot!
Add onions, broccoli, potato, milk, chicken broth, salt and pepper to blender and blend on high until smooth consistency is reached.
Notes
127 Calories - 2.1g Fat - 22.7g Carbohydrate - 9.7g Sugar - 5.1g Fiber - 7.7g Protein
This recipe is GLUTEN FREE, EGG FREE & NUT FREE
Adapted from What Girls Want
Family Style Nutrition http://www.familystylenutrition.com/
---