These whole wheat english muffin pepperoni pizzas are ready in less than 10 minutes and I promise the whole family will love them. Check out my daughter munching away!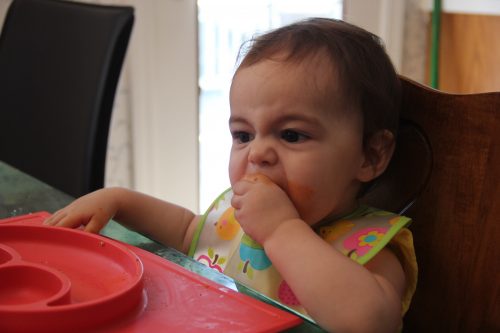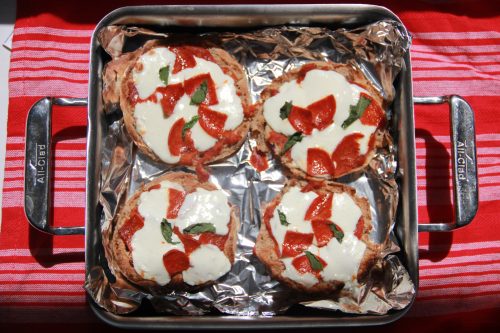 Mini Whole Wheat Pepperoni Pizzas
2016-07-20 12:23:55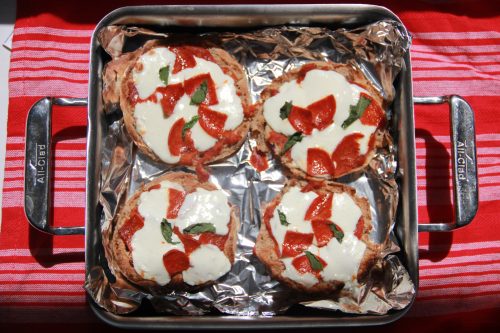 Serves 1
Wholesome and delicious mini pizzas your little one will love!
Ingredients
1 Whole Wheat English Muffin, Halved
1/2 Oz. Fresh Mozzarella Cheese, Cubed
2 Tsp. Family Style Nutrition Quick Homemade Pizza Sauce (See Link Below)
4 Slices Turkey Pepperoni, Quartered
2 Large Basil Leaves, Torn into Small Pieces
Instructions
Preheat the oven broiler to medium heat.
Toast the english muffin in a toaster until slightly crispy.
Spoon 1 Tsp. of pizza sauce on each half and spread evenly.
Spread the cheese, pepperoni & basil evenly across both halves.
Place on tinfoil and put under broiler for 3-5 minutes, or until cheese has melted.
6. Allow to cool for 1-2 minutes and serve!
Family Style Nutrition http://www.familystylenutrition.com/
CLICK HERE FOR HOMEMADE PIZZA SAUCE RECIPE
Beware these pizzas may leave your baby with tomato face!