These brownies are not only delicious, they are nutritious! With an added punch of flaxseed and greek yogurt they've got bonus antioxidants and much more protein than the average brownie, so can feel confident you're feeding your family well!
---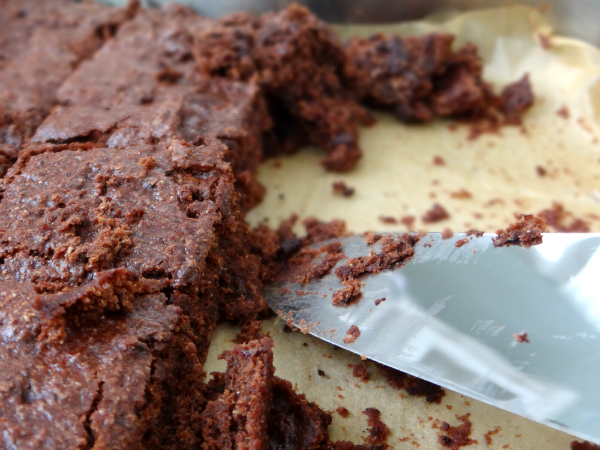 Double Chocolate Fudge Brownies
2015-02-10 08:22:40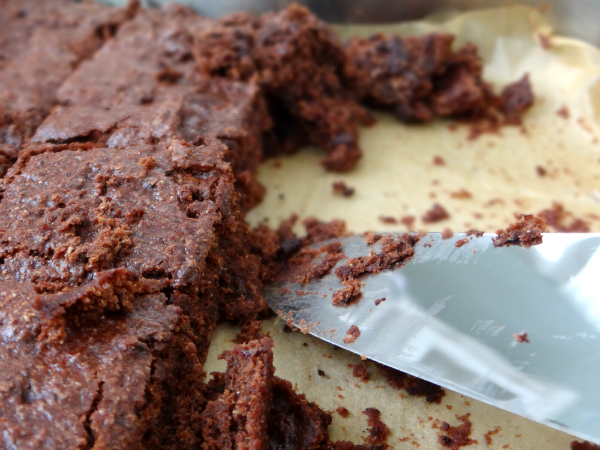 Serves 16
Ingredients
2 Tbsp. Milled Flaxseed
6 Tbsp. Water
1 Tsp. Pure Vanilla Extract
6 Oz. Plain Greek Yogurt (full fat)
1 Cup Sugar
⅔ Cup Unsweetened Cocoa Powder
¼ Tsp. Salt
1 Cup Whole Wheat Flour
⅔ Cup Semi-Sweet Dark Chocolate Chips
Instructions
Preheat oven to 350. Grease an 8x8 pan with cooking spray or line with parchment.
In a small bowl, whisk together flaxseed, water and vanilla.
In a large mixing bowl, combine greek yogurt, cocoa, salt and sugar by beating with an electric mixer at low to medium speed until well combined.
Continue beating at same speed and add the flaxseed, water and vanilla slowly.
Stop your electric mixer. Add the flour, 1/4 cup at a time, mixing by hand with a spatula or spoon until combined.
Add chocolate chips and again, mix by hand to combine.
Transfer brownie batter into your baking pan and spread evenly. The batter should be thick and sticky, but be sure it's spread in an even layer.
Bake for about 30 to 35 minutes, or until a toothpick comes out with just a hint of chocolate on it.
Divide into 16 even squares, and enjoy!
Notes
132 Calories - 25g Carbohydrate - 17g Sugar - 3g Fiber - 4g Fat
Feel free to lick the spoon, there's no raw egg in this batter!
Don't want to keep 16 brownies lying around in the kitchen? Make a batch now, and freeze in Ziploc bags to enjoy later! These freeze really well and heat up in the microwave in about 30 seconds.
This recipe is EGG FREE & NUT FREE.
Family Style Nutrition http://www.familystylenutrition.com/