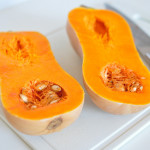 Perfect for one of baby's first foods (starting at around 6 months) this simple butternut squash puree recipe is sure to delight your little one. Roasting the squash, rather than boiling, means all the nutrients are retained.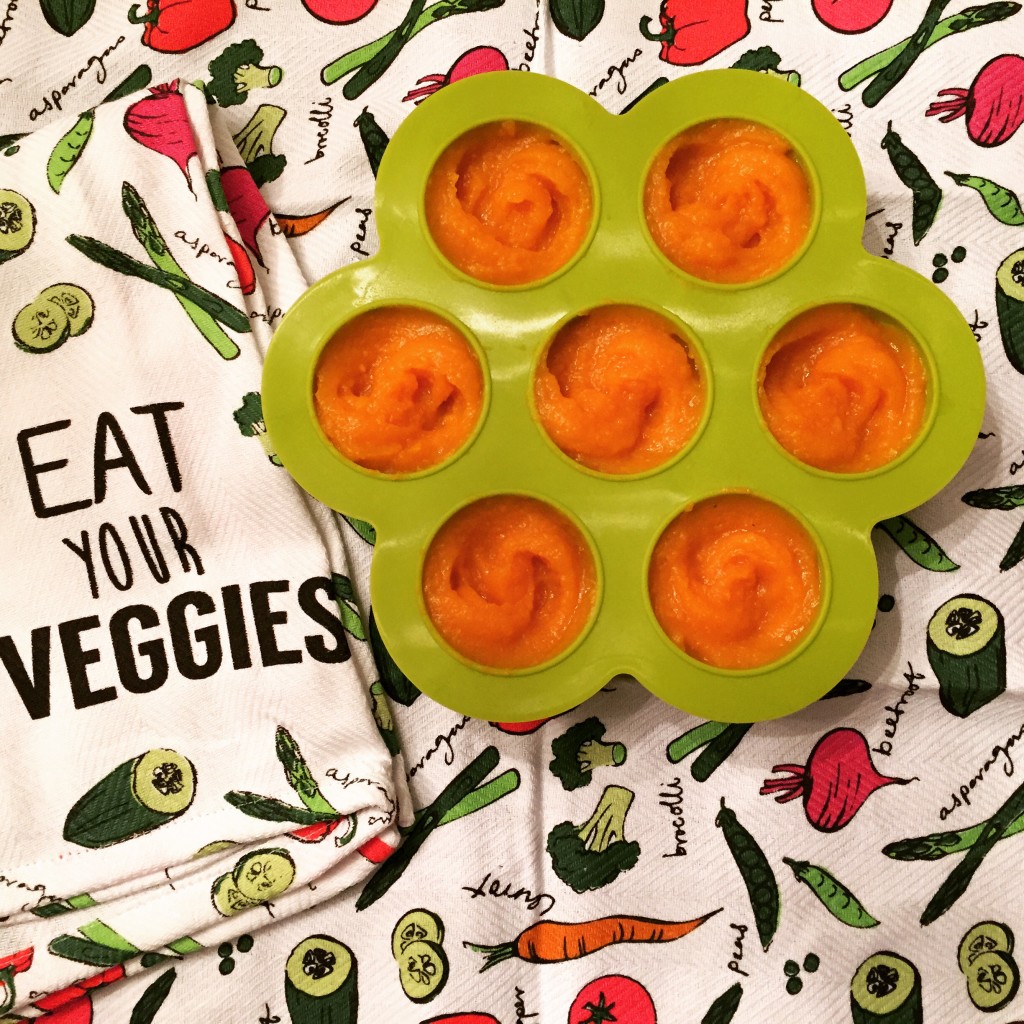 Butternut Squash Puree
2016-01-27 14:40:15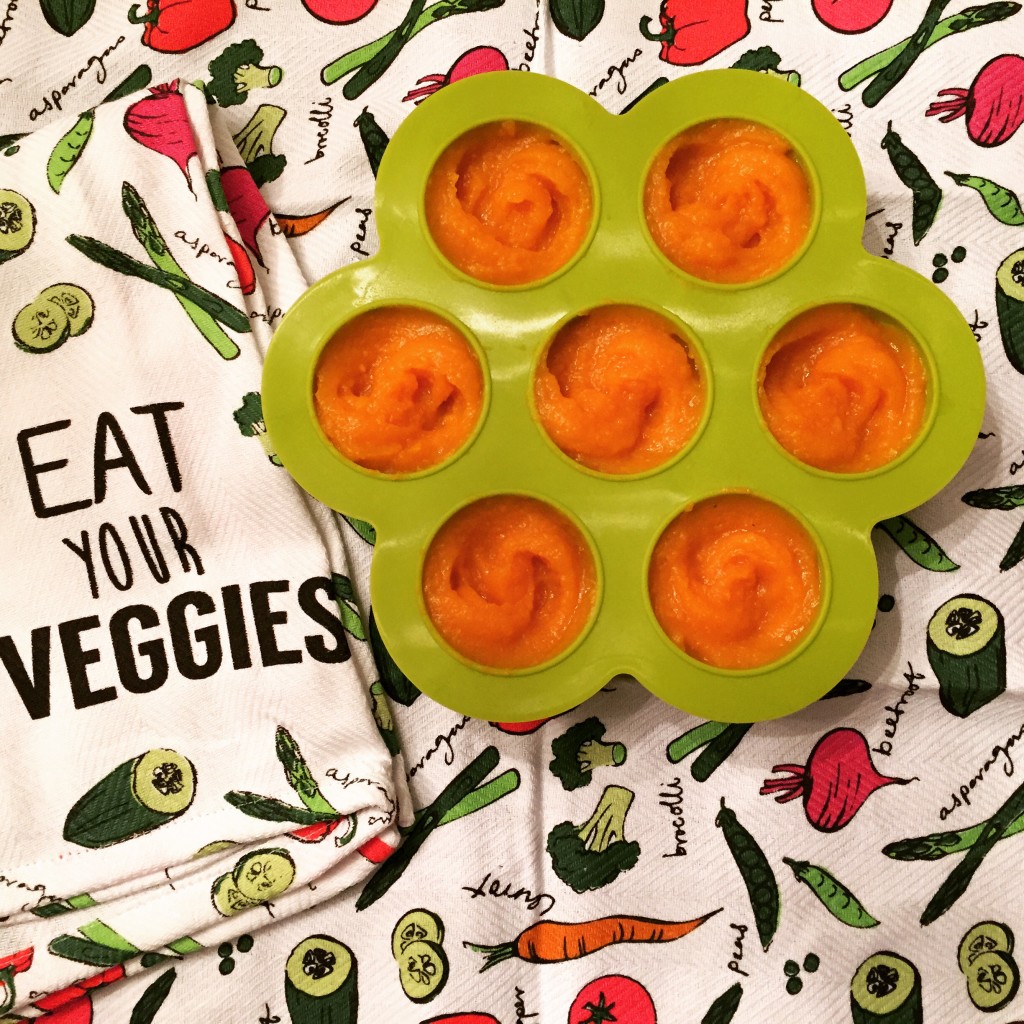 Serves 7
Simple butternut squash puree for babies 6m+
Ingredients
20 Oz. Butternut Squash Chunks
1/4 Cup Water (more as needed)
Instructions
Line sheet pan with parchment paper.
Spread butternut squash chunks evenly in one layer on the pan.
Roast butternut squash on convection setting in the oven at 350 degrees for 25 minutes (if using conventional oven roast at 375 degrees for about the same time or until soft).
Allow to cool and transfer to a blender.
Add 1/4 cup water and blend.
Add water as needed until desired consistency is reached.
Notes
Makes seven 2.5 Ounce Servings.
Estimated Nutrition Facts
32 Calories - 0g Fat - 8g Carbohydrate - 2g Sugar - 1g Protein - 3g Dietary Fiber
This recipe is GLUTEN FREE, EGG FREE, & MILK FREE.
Family Style Nutrition http://www.familystylenutrition.com/