My little one is going through quite a growth spurt lately, and seems to be eating non-stop! This means I've had to come up with some more snack ideas to satisfy her toddler palate, but of course I want them to be nutritious too. Trader Joe's to the rescue! They have so many wonderful snacks that require zero-prep and I love them as much as my daughter! Here are my Trader Joe's Top Snack Picks…

1. Fresh Fruits & Veggies
This one may seem super obvious, but fresh fruits & veggies are always a great choice for nutritious snacking and many can be offered and eaten with little to no prep required. Of course, these are not Trader Joe's specific, but they have some great prices on Organic & non-Organic produce. Here are some of my favorites…
Fruits: Blueberries, Clementines, Apples, Bananas, Raspberries, pre-cut Watermelon, Grapes (halve to avoid choking)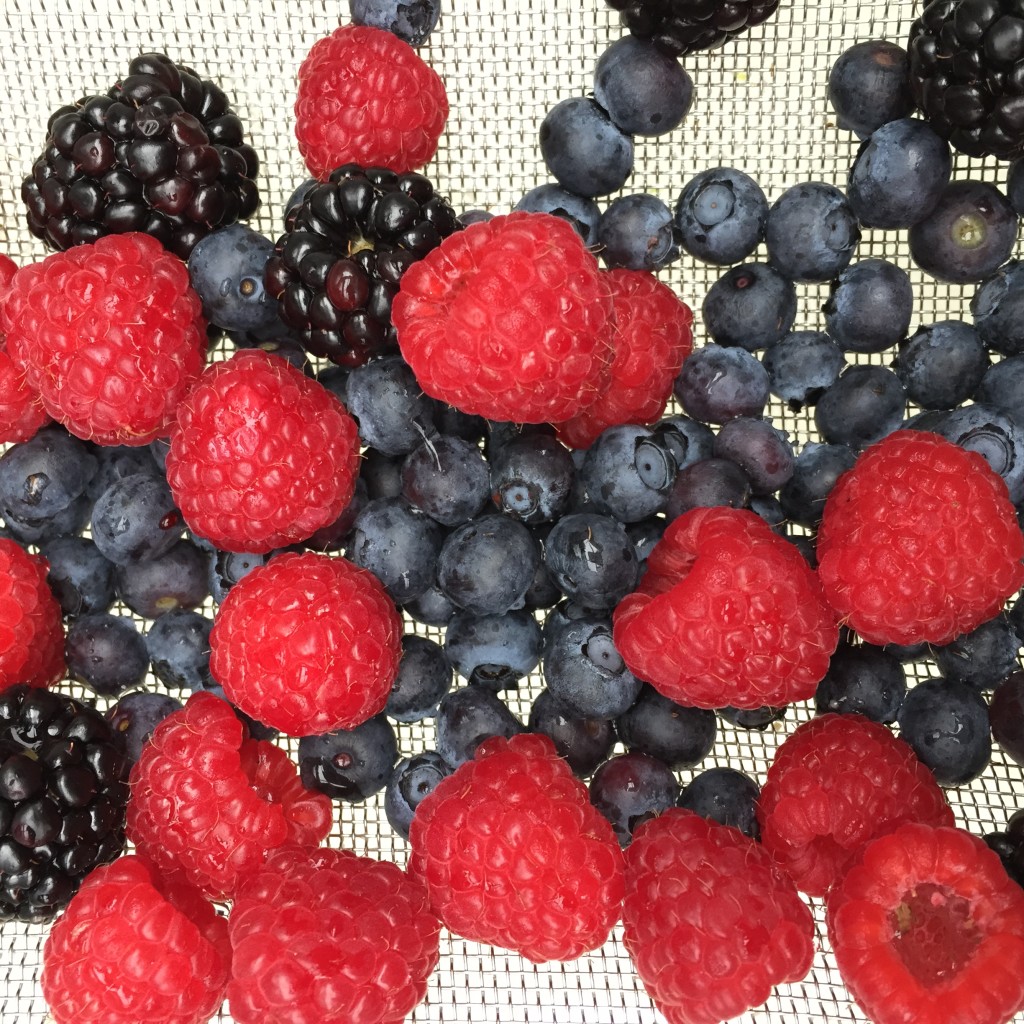 Veggies: Carrot Sticks, Celery, Grape Tomatoes (halve to avoid choking)
Pair your veggies with one of the awesome hummus varieties TJ's sells for added protein, "good" fat, and flavor. This can be a little messy with the kids, but they loooove to dip so it may mean they eat more veggies!
2. Organic Chia Bars with Almonds, Cranberry & Pumpkin Seeds
Parked on a shelf next to several other snack bar varieties, these are a much better choice than the rest. Granola bars tend to have insane amounts of sugar (some upwards of 14 grams!). The "This Mango Walks into a Bar" cereal bars from TJ's have 16g of sugar per bar. While some of this is coming from fruit, most of it is added sugar and puts you and your little one way too close to the recommended intake of less than 25g of added sugar per day. Surprisingly, the Organic Chia Bars have only 4g of sugar per bar and also offer up >12% of your daily fiber recommendation and 3g of protein. Plus they're delicious! Highly recommended picking up a few boxes of these on your next trip. If you want to read more, find full nutrition facts here.
3. Just Beets
True to their name, these beet chips are minimally processed, and contain just one ingredient: BEETS. You could make these at home, if you have a few hours to slice up some beets (what a mess!) and slowly dehydrate them in your oven, but TJ's makes it super convenient and easy for you to get more veggies in your diet! The label lists the bag as one serving and the sugar content may seem high (17g) but all of that sugar is naturally occurring, not from any syrups, or refined sources. My only complaint? I wish there were more in a bag! Definitely pick up a few bags at a time. See the full nutrition facts here. Also, beware of staining if your little one likes to chew things and spit them out!
4. Cinnamon Apple Snack Sticks
Slightly sweet, and light & airy these snack sticks are a yummy afternoon treat for everyone. They're not the most nutritious option, and I would recommend offering real apple slices if at all possible, but if you're on the go and need to keep something non-perishable in your diaper bag? These are a handy choice that isn't loaded with salt and sugar. Full nutrition facts here.
5. Veggie & Flaxseed Tortilla Chips w/ Mediterranean Hummus
Baby carrots or sliced veggies are always a more nutritious option to pair with hummus, but these tortilla chips are made with 100% whole grains, are relatively low in salt, and only 1g of saturated fat. Plus, kids will love all the different colors! Full nutrition facts here.
Hummus, is a fabulous source of nutrition, it's got lots of the "good" fat, protein and fiber and not an insane amount of Calories. Bonus that Trader Joe's has several delicious varieties. The plain is a good standby, but if you're looking for something a little more interested, try the Mediterranean Hummus with added pine nuts and seasonings. Full nutrition facts here.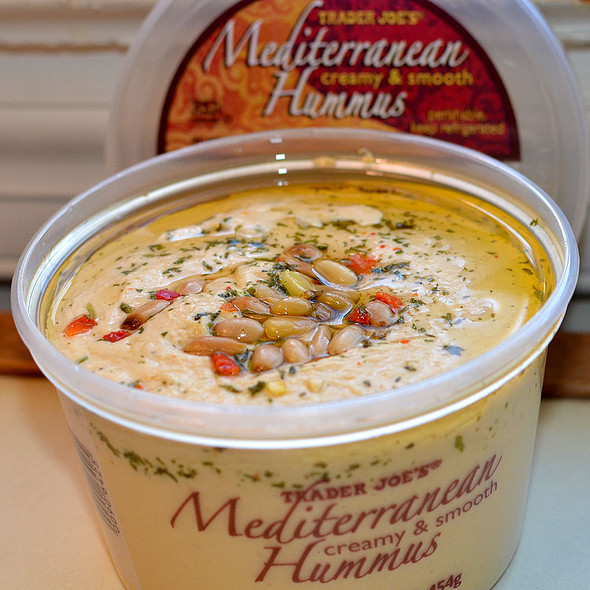 Hope you like my quick & easy snack picks from Trader Joe's. Know some more great TJ's products? Share them in the comments below!