This easy appetizer is a crowd-pleaser and ready in just 10 minutes! Kids and grownups will love these crunchy and yummy tomato basil bruschetta.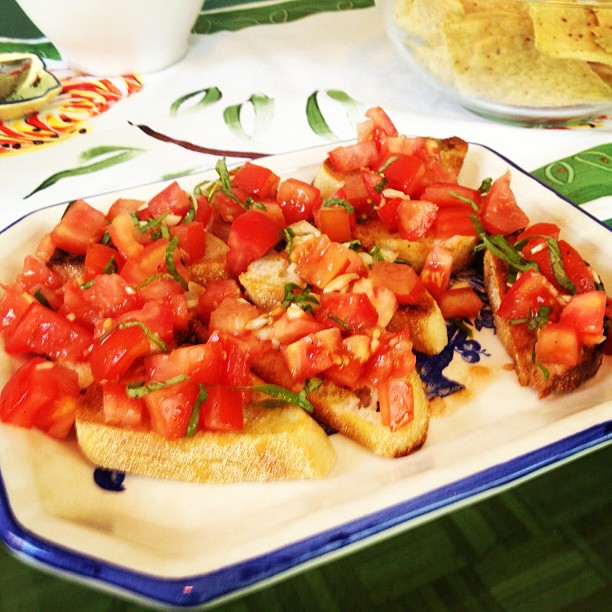 Yummy 10-Minute Tomato Basil Bruschetta
2018-01-01 09:20:20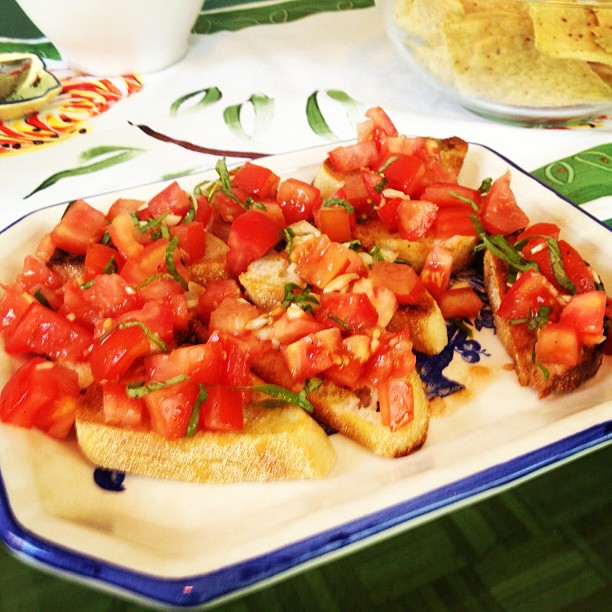 Serves 16
Ingredients
1 Loaf French Bread (~252g), sliced diagonally into 16 pieces
2 Lbs. Tomatoes on the Vine (about 5 medium sized), diced
2 Cloves of Garlic, minced
20 Leaves of Fresh Basil, Chiffonade
2 Tbsp. Extra Virgin Olive Oil
1/2 Tsp. Salt
1/2 Tsp. Ground Black Pepper
Instructions
Mix tomatoes, garlic, and basil together with the olive oil, salt and pepper in a large bowl and set aside.
Turn your broiler up to high.
Place bread slices on a baking sheet and under the broiler. When they turn golden brown, remove your pan, flip each piece with tongs and place back under the broiler until the other side looks the same. Remove from the oven.
Divide the tomato mixture topping evenly across the slices of bread and serve immediately!
Notes
70 Calories - 12g Carbohydrate - 2g Sugar - 2g Fat - 1g Fiber - 2g Protein
THIS RECIPE IS MILK FREE, NUT FREE, EGG FREE
Family Style Nutrition http://www.familystylenutrition.com/