If you have been following my Instagram account, you may have noticed that at the beginning of this year I began documenting Miss Monica's meals. Since then, I've compiled a bunch of them and thought I'd share my top 12 toddler meal ideas with you to help you get inspired!

Waffle Breakfasts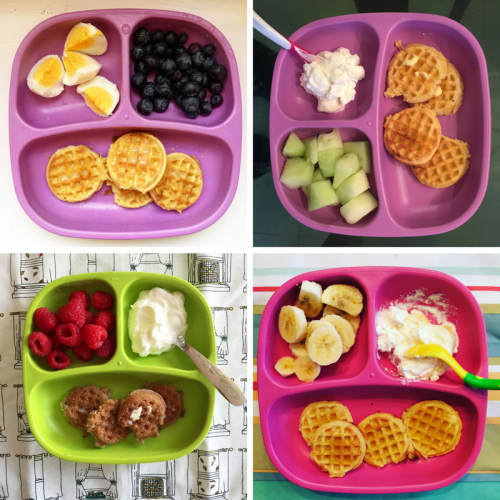 Frozen mini waffles are a great way to start the day. I (and my little) like Earth's Best Organic and it's not just because Cookie Monster is on the box! Eggo also makes mini waffles, though they aren't whole grain and don't be fooled by the flavored varieties which are loaded with sugar. Pair 4 waffles with some fruit & yogurt (or hardboiled egg) for a balanced and delicious breakfast you and your little one will love.
Convenience Foods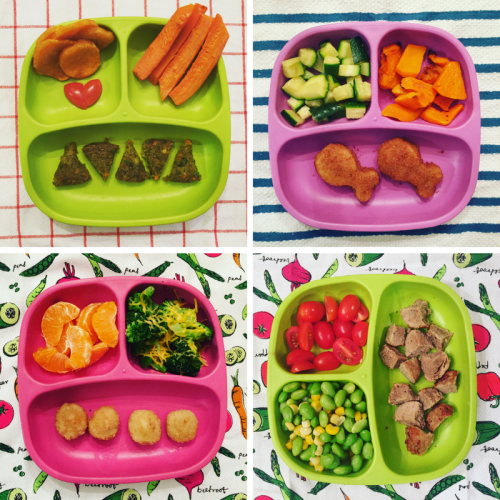 I love using frozen proteins when time is tight and munchkin is hangry! Here are four of my favorites.
Upper Left: Dr. Praeger's Black Bean Quinoa Veggie Burger with Carrot "Fries" and Sweet Potato Rounds
Upper Right: Earth's Best Fish Nuggets with diced zucchini and roasted butternut squash
Lower Left: Applegate Farms Chicken Nuggets with steamed broccoli topped with shredded cheddar & a clementine
Lower Right: Trader Joe's Turkey Meatballs with Edamame/Corn & Grape Tomatoes
Homemade Goodness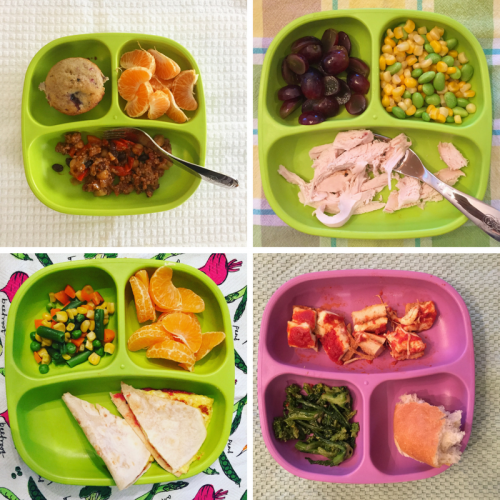 Upper Left: Slow Cooker Two Bean Chili, Mixed Berry Muffin & a Clementine
Upper Right: Roasted Chicken, Corn/Edamame & Grapes
Lower Left: Egg & Cheese Quesadilla topped with Ricotta Tomato Sauce, Mixed Vegetables & a Clementine
Lower Right: Baked Chicken Parmigiana with Sauteed Broccoli Rabe & a Dinner Roll
I hope you've found some inspiration in this post. What meals are your little one's favorite? Post in the comments below! And don't forget to follow me on Instagram and Pinterest for more ideas daily.