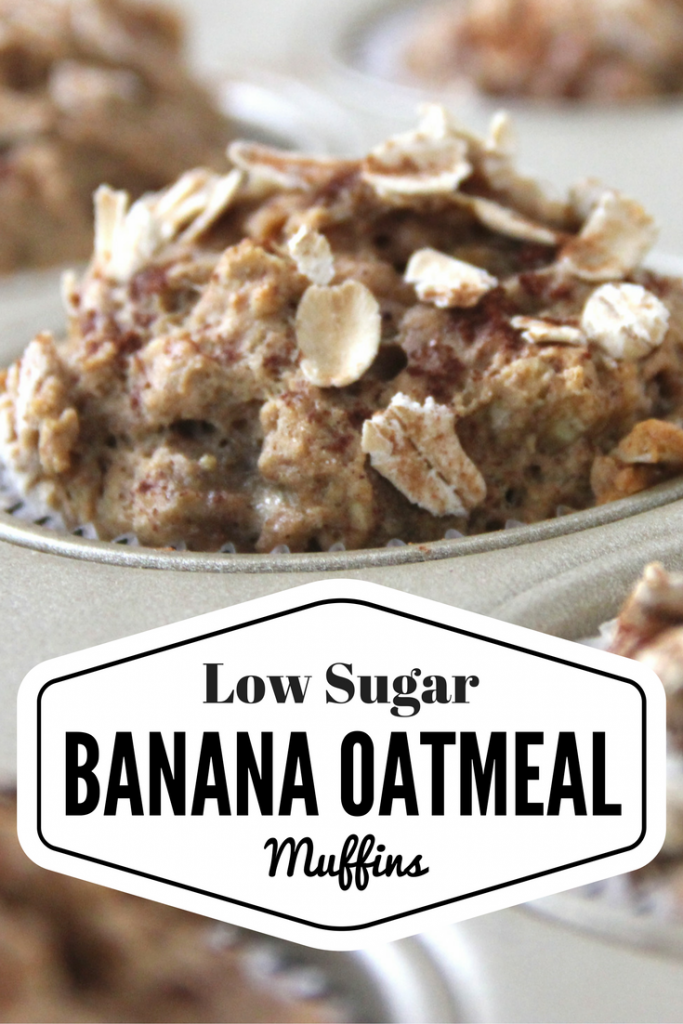 This recipe was adapted from Cookie & Kate's Healthy Banana Muffins recipe. While her muffins are "naturally sweetened" with maple syrup, I opted to forego the sweetener altogether and loved the results! Adding a fourth ripe banana provided just enough sweetness for these low sugar banana oat muffins, and a dollop of peanut butter on top made them ultra-filling! My daughter and I enjoyed these for breakfast all week long!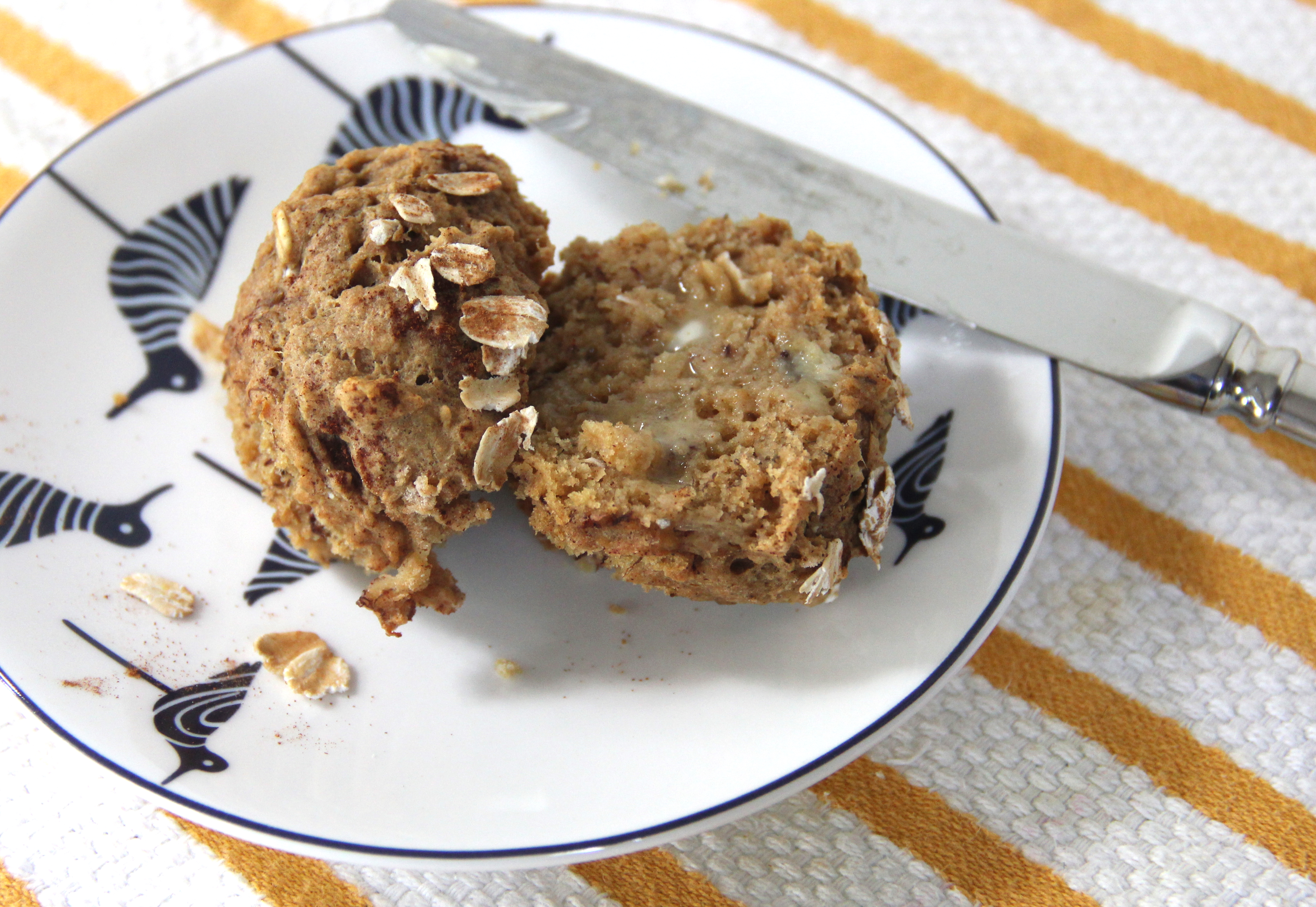 Low Sugar Banana Oatmeal Muffins
2016-09-15 08:11:04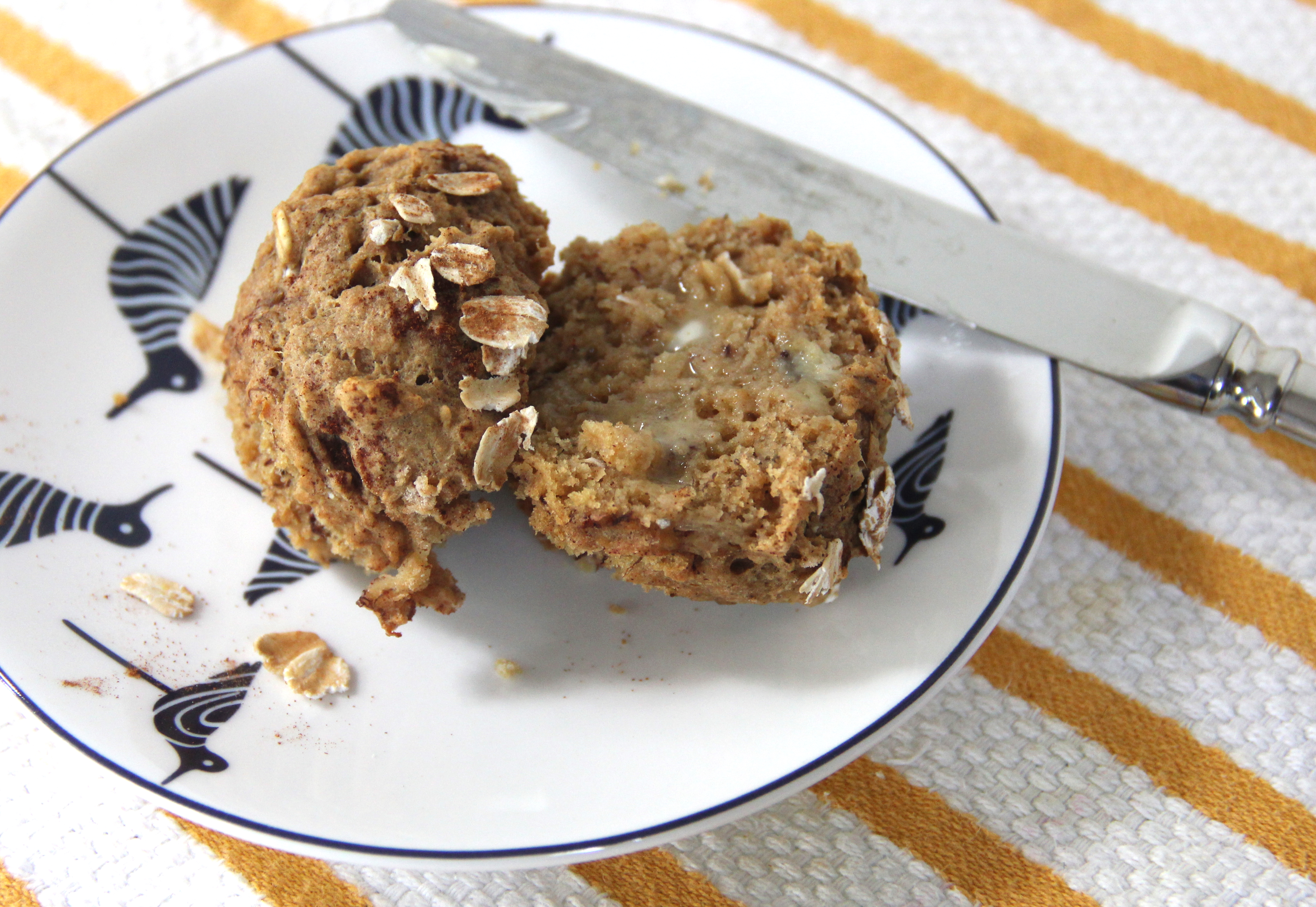 Serves 12
Ingredients
⅓ Cup Coconut Oil, melted
2 Eggs, preferably at room temperature
4 Ripe Bananas, mashed
¼ Cup Unsweetened Almond Milk
1 Tsp Baking Soda
1 Tsp Vanilla Extract
½ Tsp Salt
½ Tsp Cinnamon, plus more for sprinkling on top
1¾ Cups Whole Wheat Flour
⅓ Cup Old-fashioned Oats, plus more for sprinkling on top
Instructions
Preheat oven to 325 degrees Fahrenheit (165 degrees Celsius). Line your muffin pan with cupcake liners or grease thoroughly.
In a large bowl, beat the coconut oil and eggs together with a whisk. Mix in the mashed bananas and milk, followed by the baking soda, vanilla extract, salt and cinnamon.
Add the flour and oats to the bowl and mix with a large spoon, just until combined. If you'd like to add any additional mix-ins, like nuts, chocolate or dried fruit, fold them in now.
Divide the batter evenly between the 12 muffin cups, filling each cup about two-thirds full. Sprinkle the tops of the muffins with a small amount of oats (about 1 tablespoon), followed by a touch of cinnamon (about 1/2 teaspoon). Bake muffins for 23 to 25 minutes, or until a toothpick inserted into a muffin comes out clean.
Place the muffin tin on a cooling rack to cool.
Nutrition Facts per Muffin
187 Calories - 26g Carbohydrate - 6g Sugar - 8g Fat - 4g Fiber - 4g Protein
THIS RECIPE IS NUT FREE & MILK FREE
Adapted from Cookie & Kate
Family Style Nutrition http://www.familystylenutrition.com/