I'm not sure why, but Oatmeal Raisin cookies have always gotten a bad rap. I guess some people just turn their nose up at raisins as a "health food"? But, they've always been one of my favorites. The spice of cinnamon, and the sweetness of raisins, make these cookies so delicious your kids will be begging for more. You can feel good allowing them a few of these after school with a tall glass of milk because they're lower in saturated fat and lower in sugar than those store-bought cookies. Avocado is subbed for half the butter of normal cookie recipe, but shhhh…they'll never know it!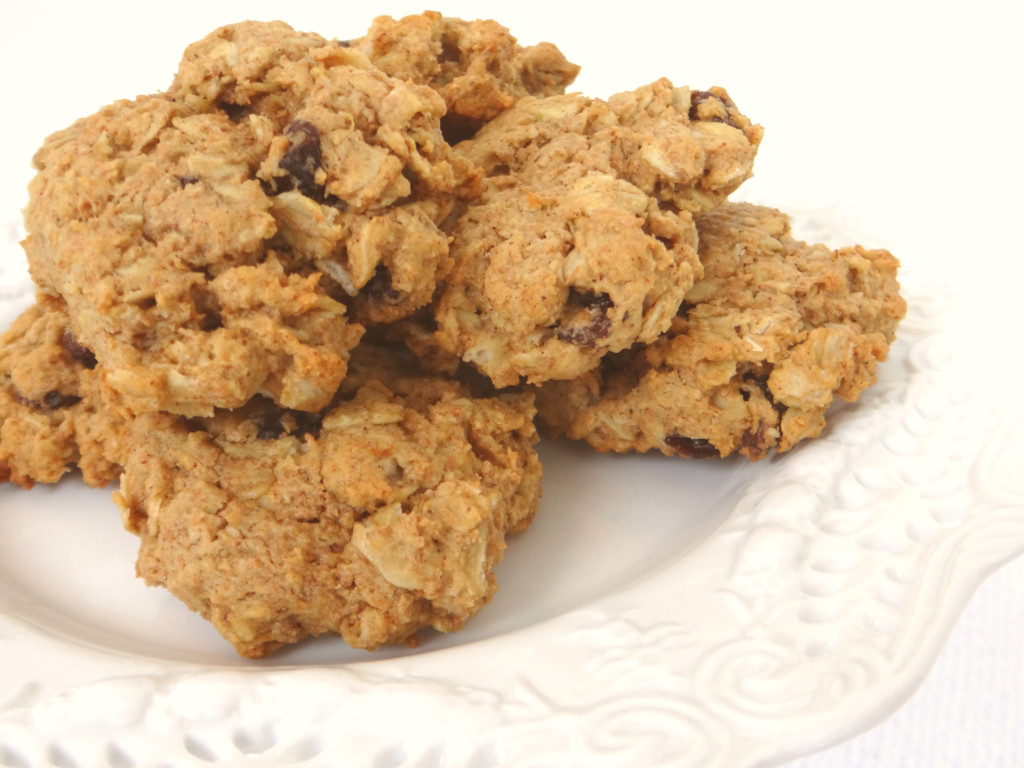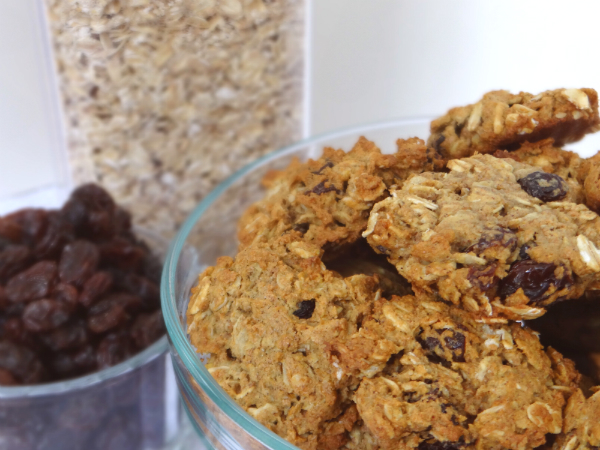 Classic Oatmeal Raisin Cookies
2016-02-22 07:39:29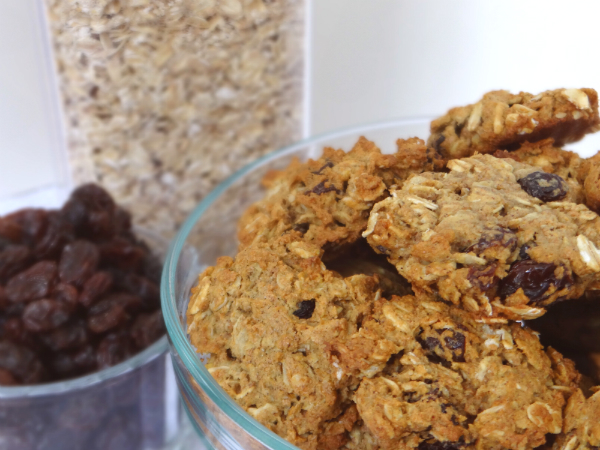 Serves 24
Ingredients
6 Tbsp. Butter, softened
3 Tbsp. Avocado (1/4 Medium Avocado)
¼ Cup White Sugar
¼ Cup Packed Light Brown Sugar
3 Tbsp. Egg Whites
1/2 Tsp. Vanilla Extract
¾ Cup Whole Wheat Flour
½ Tsp. Baking Soda
½ Tsp. Ground Cinnamon
¼ Tsp. Salt
1¼ Cups Rolled Oats
½ Cup Raisins
Instructions
Preheat oven to 375.
Portion out your dry ingredients (excluding oats and raisins) into a large bowl and mix together thoroughly. Set aside.
Now, begin mixing your wet ingredients. Beat together butter, avocado, brown and white sugar at medium speed for about a minute, or until smooth. Be sure there are no lumps of butter or avocado remaining.
Add your egg whites and vanilla to the sugar mixture and continue mixing at medium speed until slightly airy, about 30 seconds.
Now, gradually add your dry ingredient mixture to the sugar and egg mixture about ¼ cup at a time, allowing each bit to incorporate before adding more.
Turn off the mixer, and stir in oats and raisins manually. Be sure to distribute evenly among the batter.
Now, portion out into cookies about a tablespoon at a time and drop on a nonstick cookie sheet. (If you don't have a nonstick cookie sheet, line an ungreased pan with parchment.) Smoosh each cookie with the back of a spatula to spread it out a bit.
Cook for approximately 9 minutes or until golden brown. Be sure to keep an eye on them, they cook faster than you think!
Allow to cool completely, and enjoy!
Notes
67 Calories - 3.6g Fat - 8g Carbohydrates - 1.1g Fiber - 2g Sugar - 1.4g Protein
This Recipe is: NUT FREE
Family Style Nutrition http://www.familystylenutrition.com/
---