One of my favorite things to do at lunch time is to indulge in salads from places like Just Salad or Europa Cafe. I have a few go-to combinations that I rotate between, but my absolute favorite is a Mandarin Chicken Salad with Sesame Ginger dressing. I don't know exactly what is in the sesame ginger dressing poured at these establishments but I must say it is incredibly delicious and I could probably drink it if I didn't know it was so concentrated in salt and sugar! While I absolutely depend on salad joints for convenient and healthy lunches on the go, making them at home is a much healthier (and cheaper) option when time allows.
---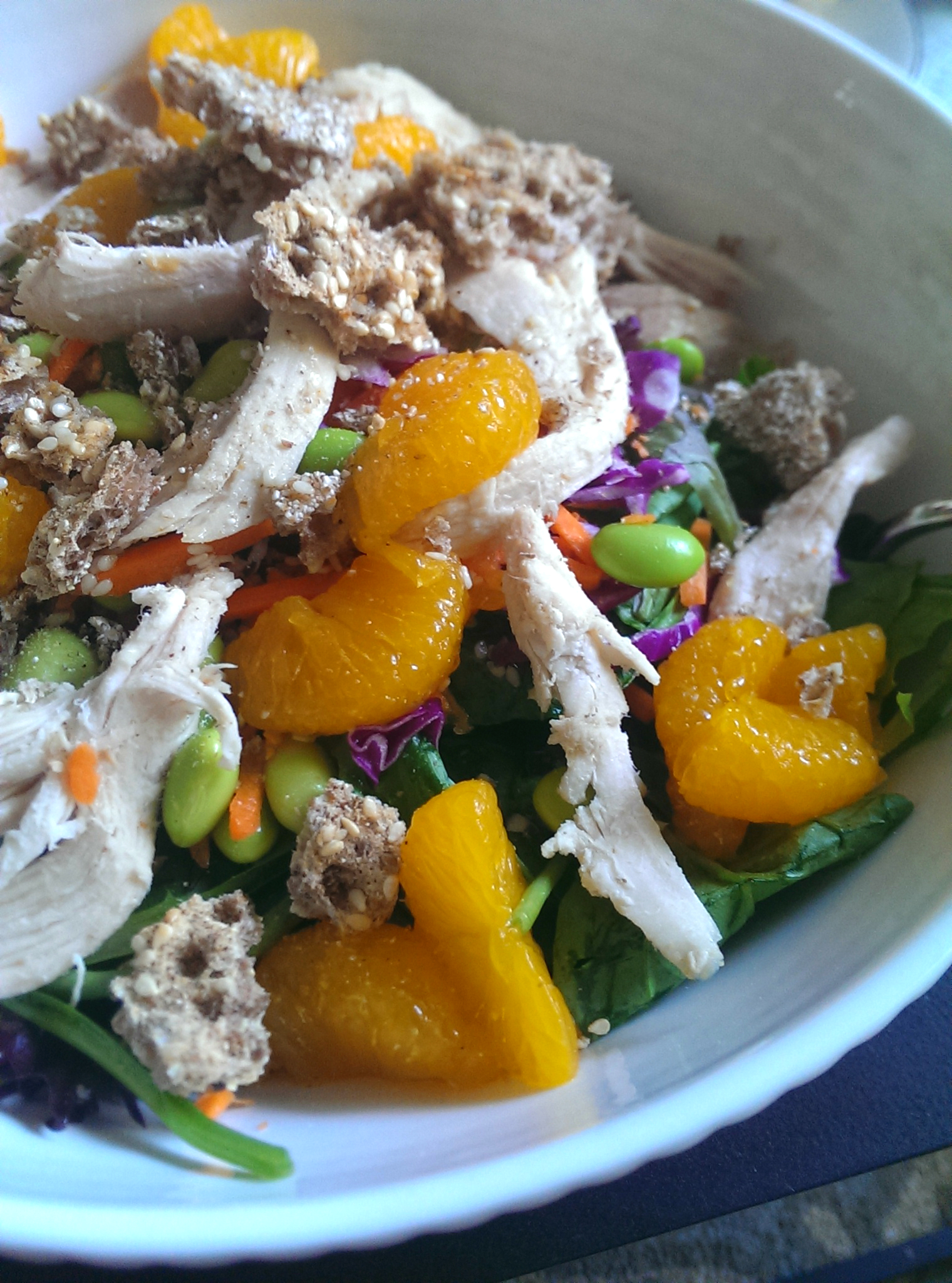 Mandarin Chicken Sesame Ginger Salad
2015-02-06 08:31:51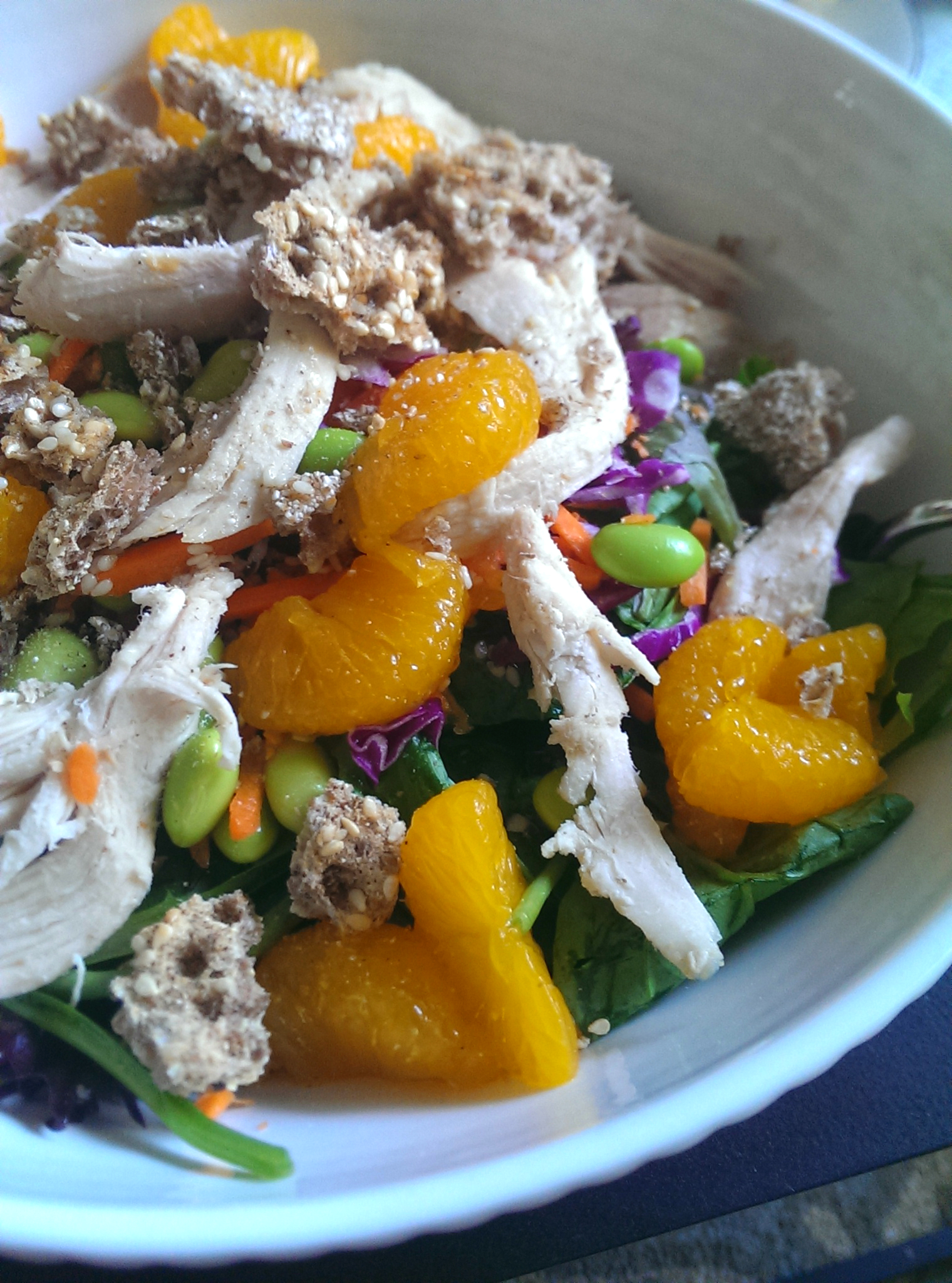 Serves 1
For the Salad
3 oz. Grilled Chicken breast, sliced
1 Large Bowl Mixed Greens and/or Raw Spinach (approx. 4 Cups)
½ Cup Red Cabbage, shredded
¼ Cup Canned Mandarin Oranges, in juice
¼ Cup Shelled Edamame
½ Cup Cucumbers (sliced)
½ Cup Shredded Carrots
1 Ryvita Crunch Sesame Rye Cracker (or Wasa type cracker of your choice), crumbled (eliminate this to make this recipe Gluten Free!)
For the Dressing
2 Tbsp Rice Wine Vinegar
1 Tsp Honey
½ Tsp Sesame Oil
1 Tsp Sesame Seeds
1 Tsp Ground Ginger
½ Tsp Salt
½ Tsp Pepper
Instructions
Combine all dry ingredients in a large bowl.
Whisk all dressing ingredients together in small bowl and pour over your salad.
Toss to mix!
Notes
Salad w/ Dressing: 344 Calories - 36.9g Carbohydrate - 16.4g Sugar - 11.7g Fiber - 8.1g Fat
This recipe is GLUTEN FREE (without rye crackers), EGG FREE, MILK FREE & NUT FREE
Family Style Nutrition http://www.familystylenutrition.com/