Got some extra super-ripe bananas lying around? How about an avocado you just don't know what to do with? Use up all that precious fruit in this deliciously healthy take on banana bread. Subbing avocado for butter means these perfectly portioned mini-loaves are much lower in saturated fat than your usual banana bread, and much healthier for your heart!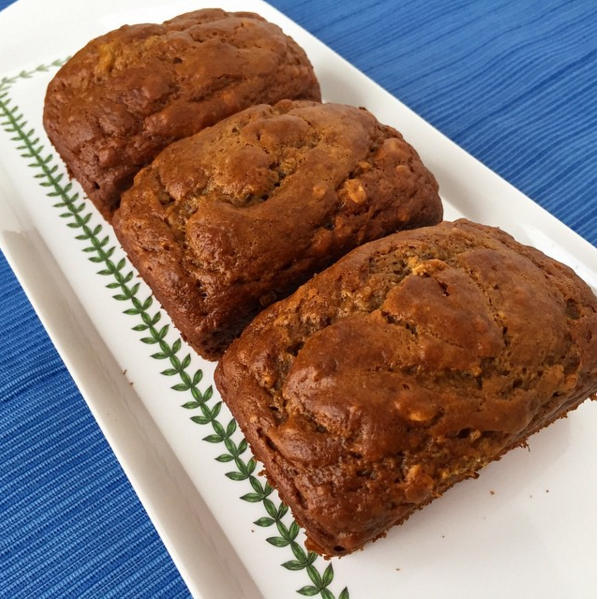 Mini "Avoca-nana" Bread
2016-03-14 13:14:28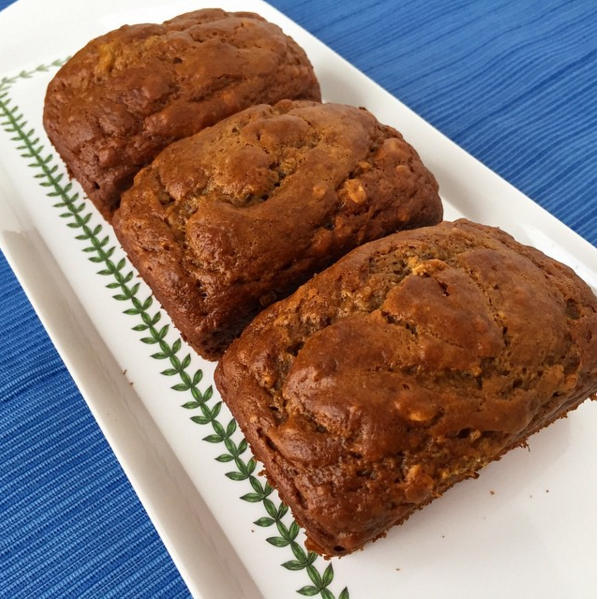 Serves 8
Ingredients
⅓ Cup Old-fashioned Oats (1 minute or regular)
1 Cup Whole Wheat Flour
1 Tsp. Baking Powder
1 Tsp. Baking Soda
½ Tsp. Salt
1 Tsp. Cinnamon
1 Ripe Avocado, Seeded
¼ Cup Canola Oil
½ Cup Brown Sugar, unpacked
2 Eggs
2 Very Ripe Medium Bananas
¼ Cup Low-Fat (1%) Milk
Instructions
Spray mini loaf pan with non-stick spray.
Preheat oven to 350 degrees F.
Combine dry ingredients: oats, flour, baking powder, baking soda, salt and cinnamon. Set aside.
Scoop the avocado into a large bowl and mash lightly.
Add oil and brown sugar to the avocado. Cream together using an electric mixer, until light and creamy.
Keep mixer running and add eggs, one at a time.
Add bananas, ½ at a time as the mixer is still churning.
Continue mixing and add dry ingredients.
Stir in milk until just incorporated.
Pour into prepared mini loaf pan and bake in preheated oven for 30 minutes or until browned.
Notes
I adapted this recipe from the California Avocado Commission to reduce the sugar content and make it nut-free. I have no affiliation with them, I just absolutely love this recipe!
Nutrition Facts per Mini Loaf
248 Calories - 33g Carbohydrate - 15g Sugar - 12g Fat - 5g Fiber - 5g Protein
THIS RECIPE IS NUT FREE
Adapted from California Avocado Commission
Family Style Nutrition http://www.familystylenutrition.com/