You've heard of pairing rhubarb with strawberries…but now for something completely different! Inspired by my mornings at the Union Square Farmer's Market, this Rhubarb & Apple Chutney is something you can whip up in a flash and enjoy in a million different ways. Fresh, flavorful and a perfect accompaniment to yogurt, toast, or even pork!
---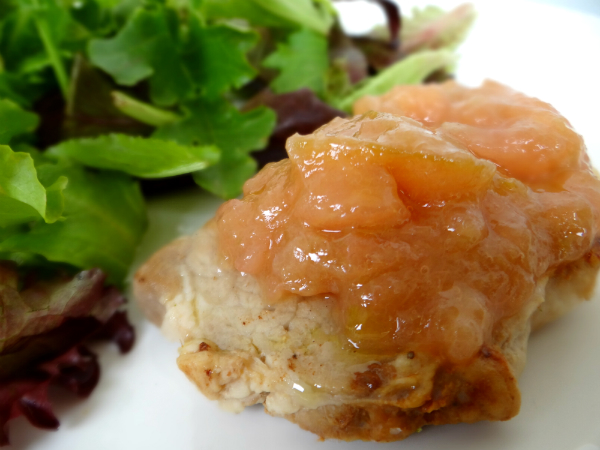 Apple & Rhubarb Chutney
2015-02-06 08:36:35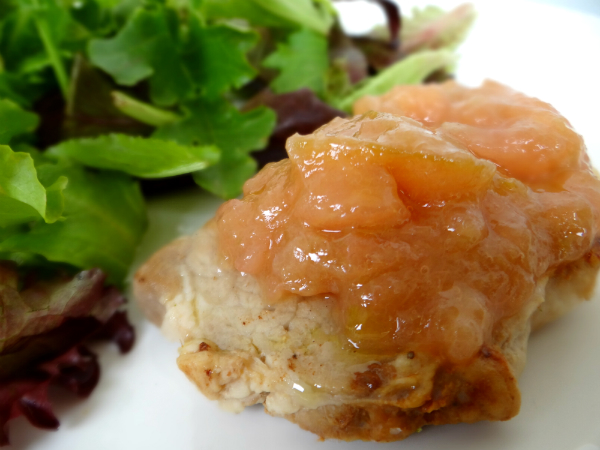 Serves 16
Ingredients
3 Stalks Rhubarb, sliced thin
4 Apples (medium), diced
¼ Cup Sugar
1 Cup Water
For the Simple Syrup
Bring 1 Cup water to boil in a small sauce pan. Add sugar and stir to dissolve. Remove from heat and set aside.
For the Chutney
Add diced apple and rhubarb to a saucepan over high heat.
Pour simple syrup evenly over fruit and cover the pan.
Cook 6 minutes, open lid, stir and begin mashing the fruit.
Continue cooking for another 5 minutes, stirring and mashing occasionally until desired consistency is reached.
Allow to cool for at least ½ hour before eating so flavors can develop.
Refrigerate until ready to use.
Notes
38 Calories - 0.1g Fat - 9.9g Carbohydrate - 8g Sugar - 1.3g Fiber - 0.2g Protein
This recipe is GLUTEN FREE, EGG FREE, MILK FREE & NUT FREE
Family Style Nutrition http://www.familystylenutrition.com/